Check out how Tara at 4th Grade Frolics keeps her 'word work' activity organized with the new IT item this year, Duck Tape!
Remember all those great anchor charts I know all of you have already snagged from Pinterest? Here is a great way to organize them! Im not quite sure what creative mind came of with this, but if you find out who it is, I would love to give them credit for this great idea!
The Clutter-Free Classroom has superior organization skills. Check out how beautiful she designs and arranges her student portfolios. Amazing!
And finally at The Organized Classroom Blog, a creative idea on organizing Data Binders has never been so easy!

This is a very cute color scheme that you can use for your Daily 5 as well as letters for a word wall. Thanks Amy!
This next item I found is great to post near a writing center or around the classroom to encourage writing and how important it is:
From:
The Teacher Wife
The next great find is such a cute idea from
Third Grade Love
. This could be used towards the end of the year or with a theme such as have such "Bright Students"… Whichever way you use it in your classroom, it is a great and fun way to use poetry or showcase your kids' writing skills.
That's all I have for today! So until next time….. happy Treasure Hunting!
Acrobatic shows, popcorn and cotton candy, elephants...Who doesn't love the circus?! These wonderful pictures come to us from
Dandelions and Dragonflies.
Another great idea for the classroom is instilling a word of the day. This could be used in conjunctions with the spelling words of the week or the words for the following week. This lovely photo was taken from
Third Grade Thoughts
.
There are many tools and neat ideas that our creative educators have come up with. One of them is using the services of Vista Print to bring these ideas to life. Here are some creative ideas that can be made with
Vista Print
.
If you have an absent student, here is an easy way of relaying what they have missed and what they can catch up on:
Why not award students for their effort and consistency with completing homework assignments:
How about those missing homework assignments:
You know how children can forget to put their names on their papers...? Here is a magnet that can be used to place their work on the white board to claim:
Here is a beautiful and informative way to present information to parents at Back to School Night:
Well that's all I have for now! Thanks for reading!!!
I have found a clever classroom theme of board games! This would be great to incorporate around the classroom on bulletin boards, name tags, and other materials. This clever idea was shared by
Clutter Free Classroom
.
Another great find I wanted to share comes from
Second Grade Shennanigans
. She organized her classroom with a technoloy rock n roll theme decorating the children's cubbies with iPod labels.
And a cool freebie dowload for Social Studies is below from
Primary Graffiti
. Enjoy!
Freebie Alert! Check out this awesome
Field Trip Writing Pack Download
. This is a great way to have your students recap about their experience. Thanks
Lesson Plan Diva!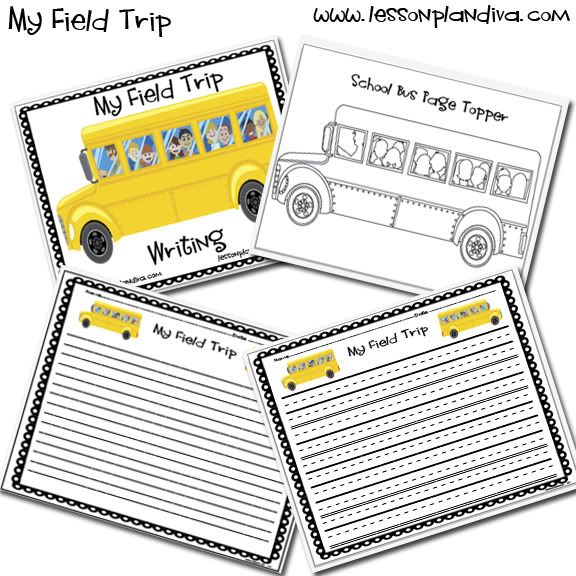 Today I found this very organized station of trays for teacher supplies, very cute! Thanks
A Place Called Kindergarten!
Below is a great
board
for the beginning of the year!
I found a very colorful and creative
Prize Pass Catalog!
It is a catalog that you can use to show your students things they can do when awarded for their good behavior such as taking their shoes off for the day or allowing a stuffed animal on their desk for the day.
This was found on Christie's
First Grade Fever Blog
Here is a creative and inexpensive idea on class jobs for the students. Looks like all you need is a newspaper, popsicle sticks, some small colored envelopes (I've seen these at the dollar store) and a computer and printer for the labels. This would be a nice 1st day of school activity for the students to decorate their popsicle stick. Maybe you could also incorporate some yarn for the hair and google eyes :-)
Need to find a way to display Birthdays in an organized way? Here is a neat idea you can tweak to make in your own way:


By Valarie at Poppies at Play
Hope you enjoy!!!
by:
Diary of a Not So Wimpy Teacher
by:
Beyond the Grades